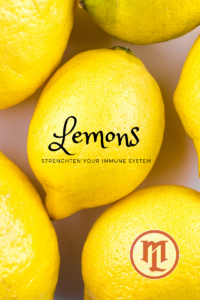 Natural lemon tea is so easy to make and has great health benefits! If you want to improve your immune system or boost your metabolism just follow these simple steps!
Boil some hot water.
Add some squeezed lemon juice.
Enjoy your natural tea!
It's that simple!
Hot lemon water helps stimulate the body's immune system and prevents illness in the most natural way possible. This is because lemons are rich with Vitamin C, which is an antioxidant that plays an important role in causing resistance against many diseases. The hot temperature of the water, along with the Vitamin C will help in reducing coughs and loosening the thickness of mucus forming bacteria.
Another benefit to drinking hot lemon water is that it can be a natural aid to helping you regulate, or even lose some weight, if that is a goal of yours.
This is a more strategic approach, as the timing of your intake can help boost your results. Drinking hot lemon water in the morning is the best time for losing weight.
Why?
This is because warm water raises your body temperature, which increases your metabolism. Your metabolism is naturally higher in the morning as opposed to later in the evening. So it's best to begin your day with an extra boost and start burning more calories early.
I hope you found this information helpful. Enjoy!
Sources
Kumbhakar S, Verma R, Biju B, (2016) "Effect of warm lemon water drink on selected parameters among the overweight female nursing students of RIMS & R, UP". International Journal of Nursing Research & Practice, Vol 3 (1)
Al-Juhaimi F, Ghafoor K, (2013) "Bioactive compounds, antioxidant and physio-chemical properties of juice from lemon, mandarin, and orange fruits cultivated in Saudi Arabia" Pak. J. Bot., 45 (4): 1193-1196
Dhuique-Mayer, C., C.C. Veyrat, P. Ollitrault, F. Curk and M.J. Amiot. (2005). Varietal and inter specific influence on micronutrient contents in citrus from the Mediterranean area. J. Agric. Food Chem., 53: 2140-2145.