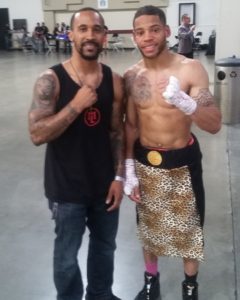 Pro boxer Lennie Davis IV aka "The Cheetah" from Oakland, CA is working with Mike Lee Jr. as his strength and conditioning trainer. Davis, is currently 23 years old standing at 5'8 and weighing in at 140 pounds. He is just starting his professional career fighting as a light welterweight. Davis is hungry to fight his way to the top of the division. In his previous bout, Lennie fought very well and displayed his athleticism with quick hand speed and  good defensive skills. The judges scored it as a unanimous decision victory for Davis. "My goal is to be the best fighter in the world one day, it can be possible with the team that I have with my trainer Anthony Lopez and my strength and conditioning coach Mike Lee, anything is possible."– Lennie Davis IV. This is only the beginning for Team Cheetah. Lennie's mindset going forward with his career is, "I will keep working hard and taking it one day at a time"-Davis.
"I am very excited about training Lennie because we go way back and I see his hunger and his dedication to the sport of boxing. I have watched him develop from his time in the amateurs to now as a professional. We both come from similar situations growing up in Oakland, so we have a good understanding putting in hard work to make a better way of life for yourself." -Mike Lee Jr.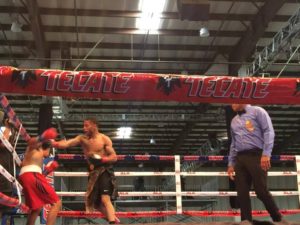 Check out some clips here from Lennie's first fight at the San Mateo Event Center July 9th, 2016.