10 Benefits of Having a Home Gym
Whether you're a experienced gym-goer or just starting your fitness journey, the benefits of a home gym fast outweigh most pricey gym memberships. Thanks to tech, home gym workouts are quickly becoming a firm favorite, and the best fitness brands provide fitness apps you can access from home, so why not build a home gym to support and maximize your workout gains?
We decided to sift through the science and gather nine benefits of having a home gym. If you're on the fence about investing in the best home gym equipment, this could be make or break in your decision-making. Read on for the pros of investing and why your workout needs it.
Benefits of a home gym
Whether you're moving for a mood boost, training for a goal, or building your strength and cardio, exercise is brilliant for physical and mental health. According to WHO, we should be hitting around 150 minutes of moderate-vigorous intensity exercise per week. But with work, family, and other commitments, it might feel impossible to hit that number.
Short on time? Here's why a home gym could help.
AFFORDABLE
According to research conducted by City A.M., one in five Brits can no longer afford fitness services due to the cost of living crisis. Another study revealed that the average American household with gym memberships have an average income above $75,000.
Gym memberships can be expensive. While building a home gym may initially feel costly, it's yours for life and easy to build on. No monthly fees mean you can concentrate on adding to your home gym over time. Moreover, many fitness apps are free or at least offer an initial trial period.
2. SAVES TIME
Travel can be time-consuming, especially when people have work and childcare to consider. Home gyms eliminate the need for transit time; you can simply switch rooms to catch a quick sweat — no fuss!
3. IT'S PRIVATE
According to research by Nuffield Health, a third (33%) of 18-35-year-olds feel too intimidated to join a gym. Training from the comfort of your home allows you the privacy to try new things and become comfortable with different equipment and training.
The gym can make people self-conscious; home gyms allow you to discover what you enjoy without the crowds, meaning you're more likely to stick to it and get fitter.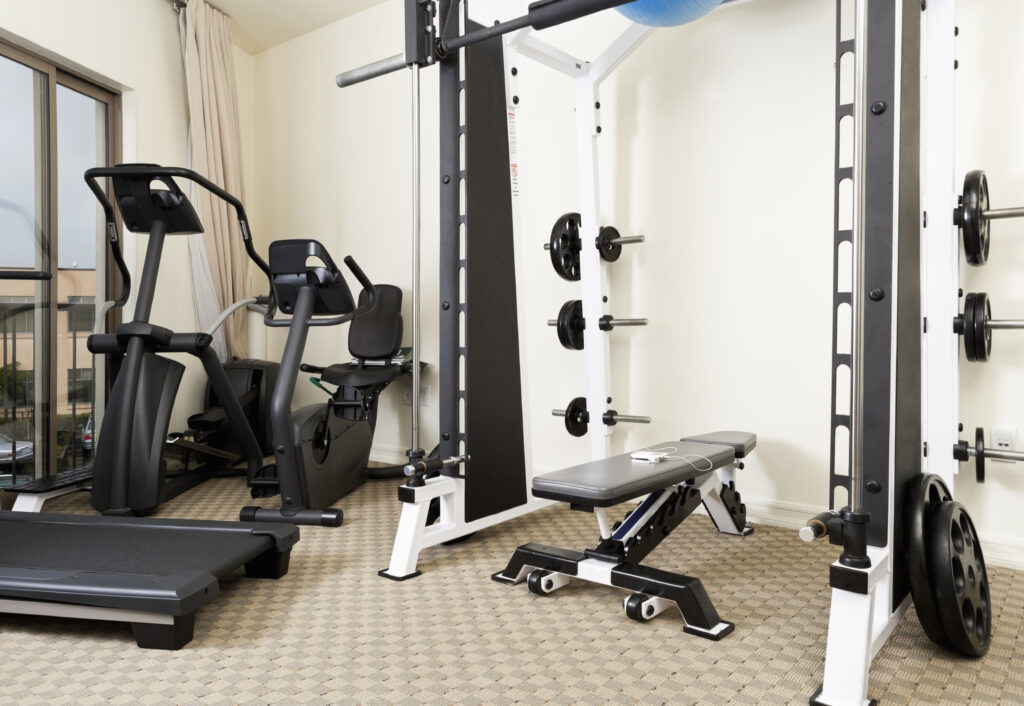 4. VERSATILITY
If you're limited on space or not sure where to start, making small additions to your home gym can make a big difference. Whether you enjoy yoga, Pilates, or strength training — you can bring the gym experience to you with affordable, lightweight equipment.
Try investing in a durable exercise mat, one set of adjustable dumbbells, and a resistance band. Trust us, you can still kick up a savage burn and deliver a full-body workout. Then consider conditioning equipment like kettlebells, a skipping rope, and an ab wheel, or build to bigger things like a treadmill to hit cardio and strength goals.
5. VR FITNESS IS GROWING
The metaverse is rapidly evolving, and virtual reality fitness could be the future of workouts. Although VR — like Meta Quest — is still pretty costly, more and more options are coming. VR can transport you to any gym or boxing ring just by slipping on a headset. So why would you need a gym?
6. IT'S FUNCTIONAL
Functional training uses compound movement — an exercise that uses multiple muscle groups at once— like squats, push-ups, and pull-ups. Research shows the approach can boost your metabolism, build muscle, and blitz calories just by using a bodyweight workout at home.
Equipment such as pull-up bars and resistance bands are great compliments to bodyweight strength exercises- making it feel just like a gym session without setting up barbells or changing weights.
7. IT'S SOCIAL
For many people, social interaction helps improve motivation and accountability and counteract boredom. Working out alone takes discipline and can feel lonely for those who use exercise to build community.Unless you and your friends have a membership to the same gym, you might be gymming solo. At home? Invite whoever you like for a social workout.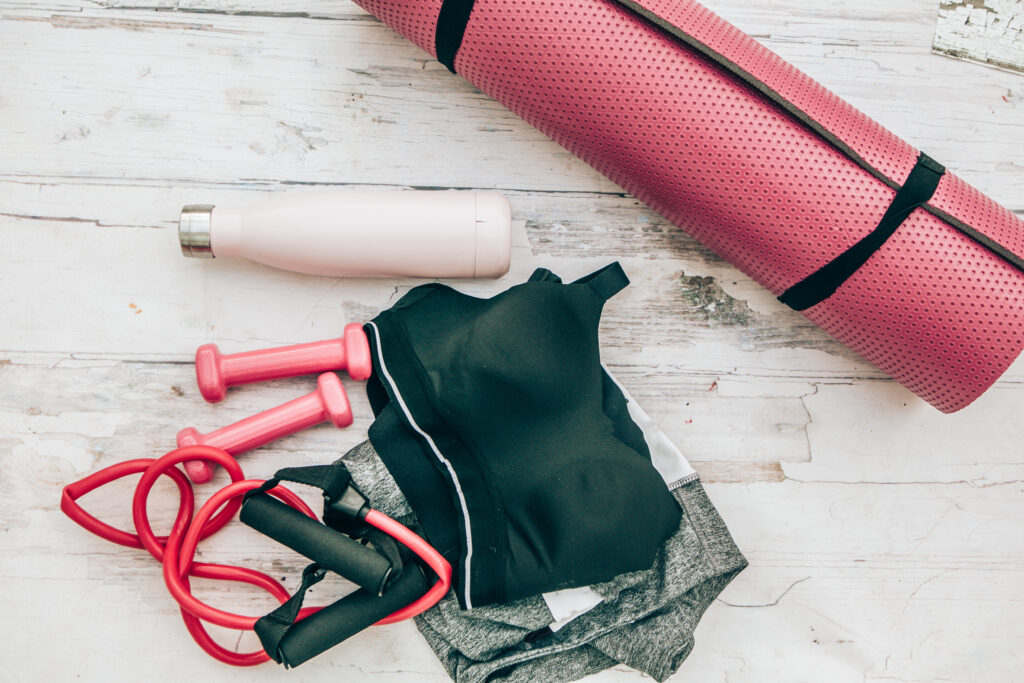 8. YOU CAN BE CREATIVE
A home gym can help you to take back power. If you like to get creative, it's a chance to program your own workouts, but most fitness apps provide Live and on-demand instructor-led classes alongside personalized training plans, so you've got some inspiration if you need it.
9. SPACE
Although home gyms can be creative, space can remain an issue. If you don't have a spare room, garage, or outdoor space, it can be hard to find a place to set up shop. If this sounds familiar, pick equipment you can stash away post-workout. One of our top recommendations is a foldable walking treadmill. You can get your steps in, then roll the tread away afterward. Easy!
10. SAFETY
Since the pandemic began in 2020 there has been more concern of having a safe space to workout while still maintaining an appropriate social distance to reduce the spread of Covid-19. Having your own gym at home means you have more control over the environment.