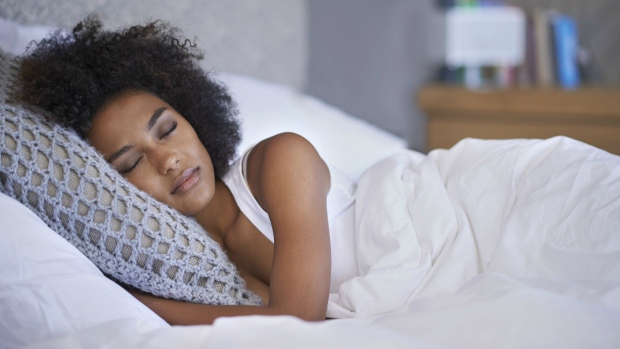 Sleep is a naturally reoccurring state of mind and body, known by relatively inhibited sensory activity, inhibition of most voluntary muscles, as well as reduced interactions with surroundings. Without any form of doubt, we all know that sleep is of vital importance in having a healthy lifestyle.
It is different from being awake, by a decreased reaction to stimuli, but is, however, more reactive than being in a coma or conscious disorders. During sleep, most of the body's systems are in an anabolic state (buildup of tissues), in order to restore the immune, nervous, skeletal, and muscular systems to their top state; this process helps to maintain memory, mood, as well as cognitive function, and also to play a large role in functioning of the endocrine and immune systems.
Sleep deprivation, on the other hand, occurs when an individual gets less sleep than they need to feel awake and alert. When a person does not get enough sleep to feel awake and alert, they begin to experience symptoms of sleep deprivation. The main symptom is excessive daytime sleepiness, but other symptoms include:

Yawning
irritability
fatigue
depressed mood
reduced sex drive
moodiness
difficulty learning new concepts
forgetfulness inability to concentrate
lack of motivation clumsiness
increased appetite and carbohydrate cravings
Sleep deprivation can negatively affect a range of systems in the body, causing the following impact or effects on a healthy lifestyle:

Sleep deprivation can result in an increased risk of respiratory diseases.
A lack of sleep can affect body weight. The two hormones, leptin and ghrelin, are responsible for hunger and satiety (fullness) and the levels of these hormones are affected by sleep. It also causes the release of insulin, which leads to increased fat storage and a higher risk of type 2 diabetes.
Sleep helps the heart vessels to heal and rebuild as well as influences the processes that maintain blood pressure and even sugar levels.
Insufficient sleep can affect hormone production, which includes growth hormones and testosterone in men. Also, it also prevents the body from strengthening the immune system by producing more cytokines to fight infection. This can mean a person can take longer to recover from illness as well as having an increased risk of chronic illness.
The benefits of good sleep to a healthy lifestyle, are particularly obvious for people that are usually involved in intense physical activities such as athletes. Studies have shown that after-exercise recovery with extra sleep improves the buildup of muscle, strength, as well as increase in endurance. On the other hand, sleep deprivation causes athletes to suffer from poorer reaction times, longer recovery times, and terrible performances. Humans may suffer from various sleep disorders, including dyssomnias such as insomnia, hypersomnia, narcolepsy, and sleep apnea; parasomnias such as sleepwalking and REM behavior disorder; bruxism; and circadian rhythm sleep disorders.
In general, it is without doubt to say that sleep is essential for the general wellbeing of the body and even the mind. Therefore, it is important to ensure that you sleep well.
Reference:
https://www.tuck.com/Sleep-And-Athletes/